After more than two years of lockdown-induced cabin fever, tourists are jumping at the chance to make up for lost time. This eagerness to get away has given way to a new trend dubbed 'revenge travel'. Despite a cost of living crisis and recent travel chaos due to mass flight cancellations, determined travellers seeking 'revenge' against the pandemic are choosing to take their chances and splurge on more indulgent holidays.

Recent research by Mastercard suggests that 1.5 billion more passengers will fly globally in 2022 compared to last year, conveying an increasing urge amongst consumers to go out and see the world again now that travel restrictions have loosened. What's more, around 30% of consumers said that they are prepared to spend more this summer, pointing to a huge opportunity for the travel industry to capitalise on this new tourism trend that has travellers ready to splash their cash.
Methodology
Fifty decided to use its audience intelligence platform to build a bespoke study into the different communities talking online about this newfound desire to travel. Our Insight Team ran a social listening analysis to uncover audiences engaging in the conversation surrounding post-pandemic tourism, then segmented them into 'Tribes' based around their shared interests. Our segmentation analysis of the travel audience revealed 19 different tribes that defined various passions, professions and demographics.
Younger generations are leading the charge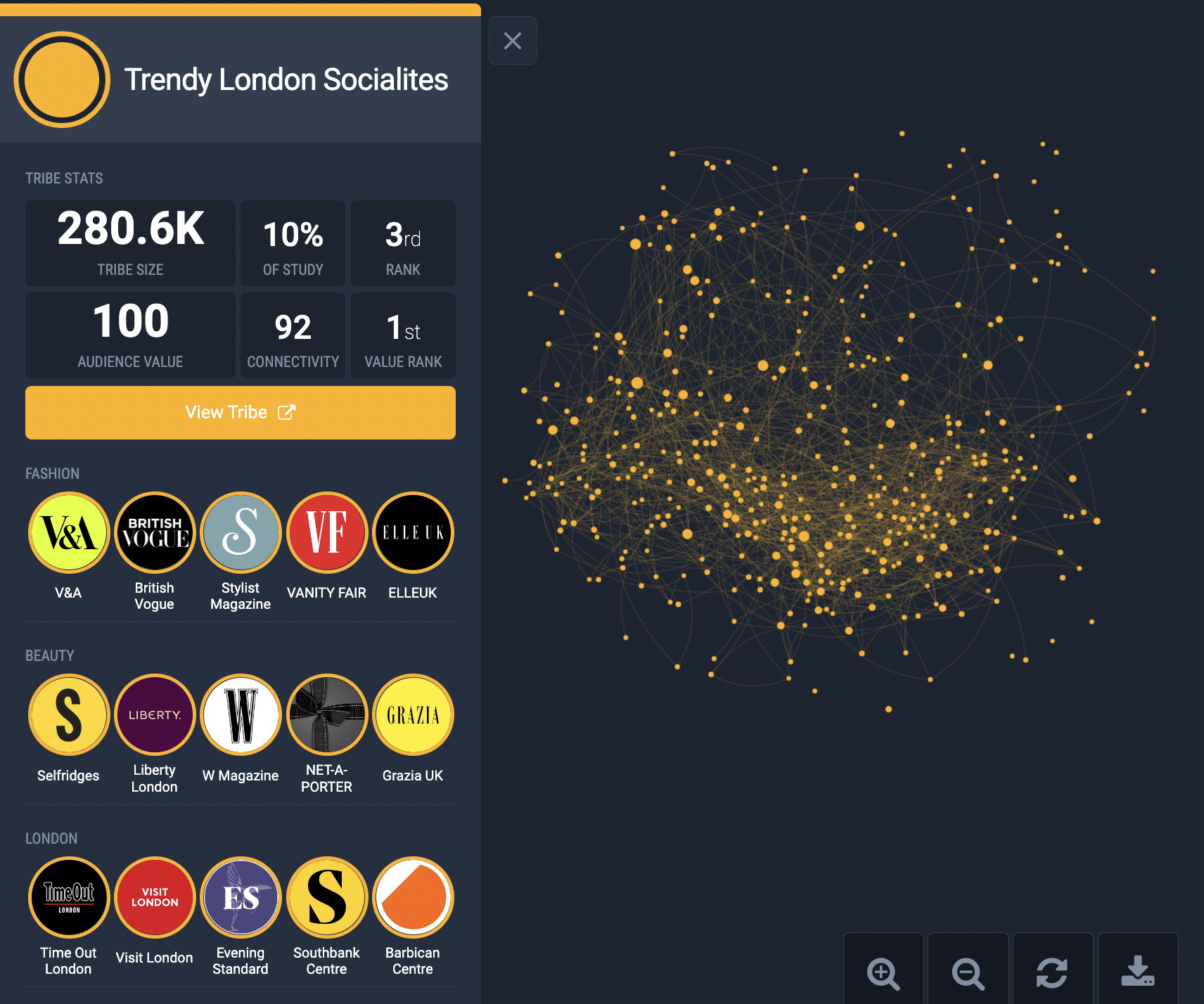 The primary demographics found within our study were young professionals. Tribes of Millennial Professionals, Young Sophisticates and Trendy London Socialites all show a strong affinity to younger generations. These individuals are of relative affluence and are likely to have the experience and monetary means to cash in sabbaticals and savings to scratch the travel itch that has been building up over the past few years. They engage with high fashion publications such as British Vogue, as well as cultural institutions such as the V&A, which represent their interest in the finer things in life like high fashion and art.
Tech is empowering the modern traveller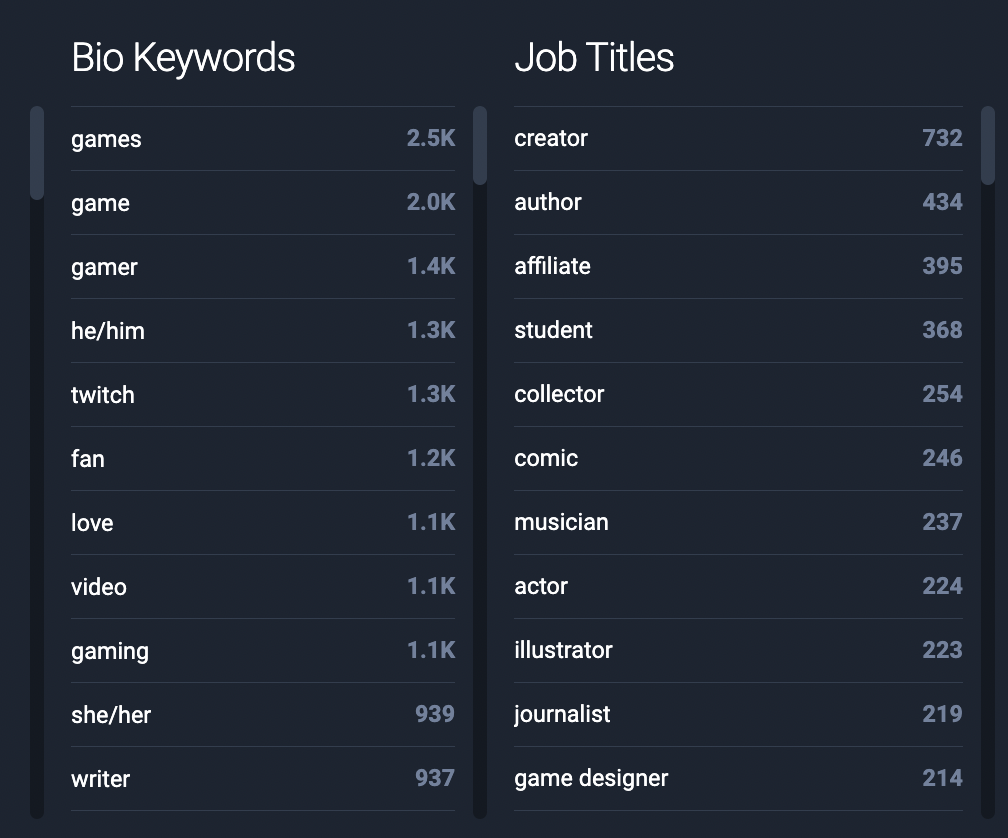 The tech-savvy communities found within the study, such as Games Industry Professionals, are likely able to commit to the nomadic traveller lifestyle by means of digital connectivity. Like many others, the tech sector was forced into a period of remote work during lockdown. However, unlike in other sectors that have adopted a hybrid working model since the pandemic, tech companies like AirBnb are taking remote work one step further and offering a 'remote-first' policy that allows employees to work from anywhere in the world. This geo-flexibility has provided the means to experiment with a combination of work and travel, giving these individuals an opportunity to involve themselves in the current travel trend. Bio keywords amongst these tribes included references to video game live streaming platform Twitch, with job titles such as 'creator' and 'game designer' suggest this audience lives a digital life both at work, as well as at home.
Activists need holidays too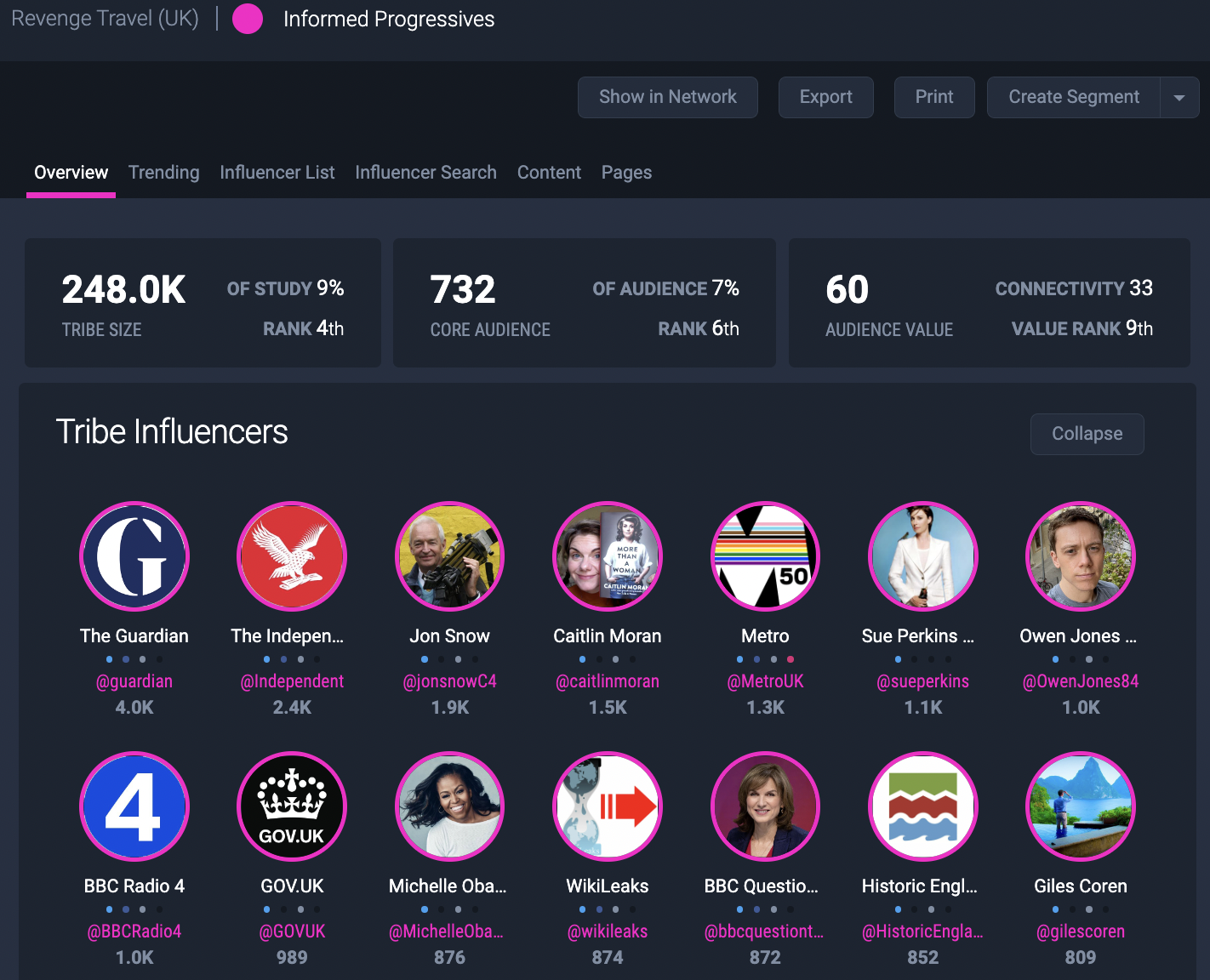 Informed Progressives were another prominent tribe within the study that is engaging with the travel conversation. This younger-skewing community shows interest in progressive governance and societal issues, including mental health, human rights and charity advocacy. Whilst this tribe may contradict the typical depiction of the 'revenge traveller' seeking an indulgent wellness escape or island retreat, their presence suggests that this new-found urge to travel is ubiquitous. Top influencers ranged from news publications like The Guardian, to journalists like Owen Jones and prominent political figures, such as Michelle Obama, suggesting this is a well-read and politically engaged group who, perhaps, are in need of an extended break from the news after a tumultuous couple of years.

Nature calls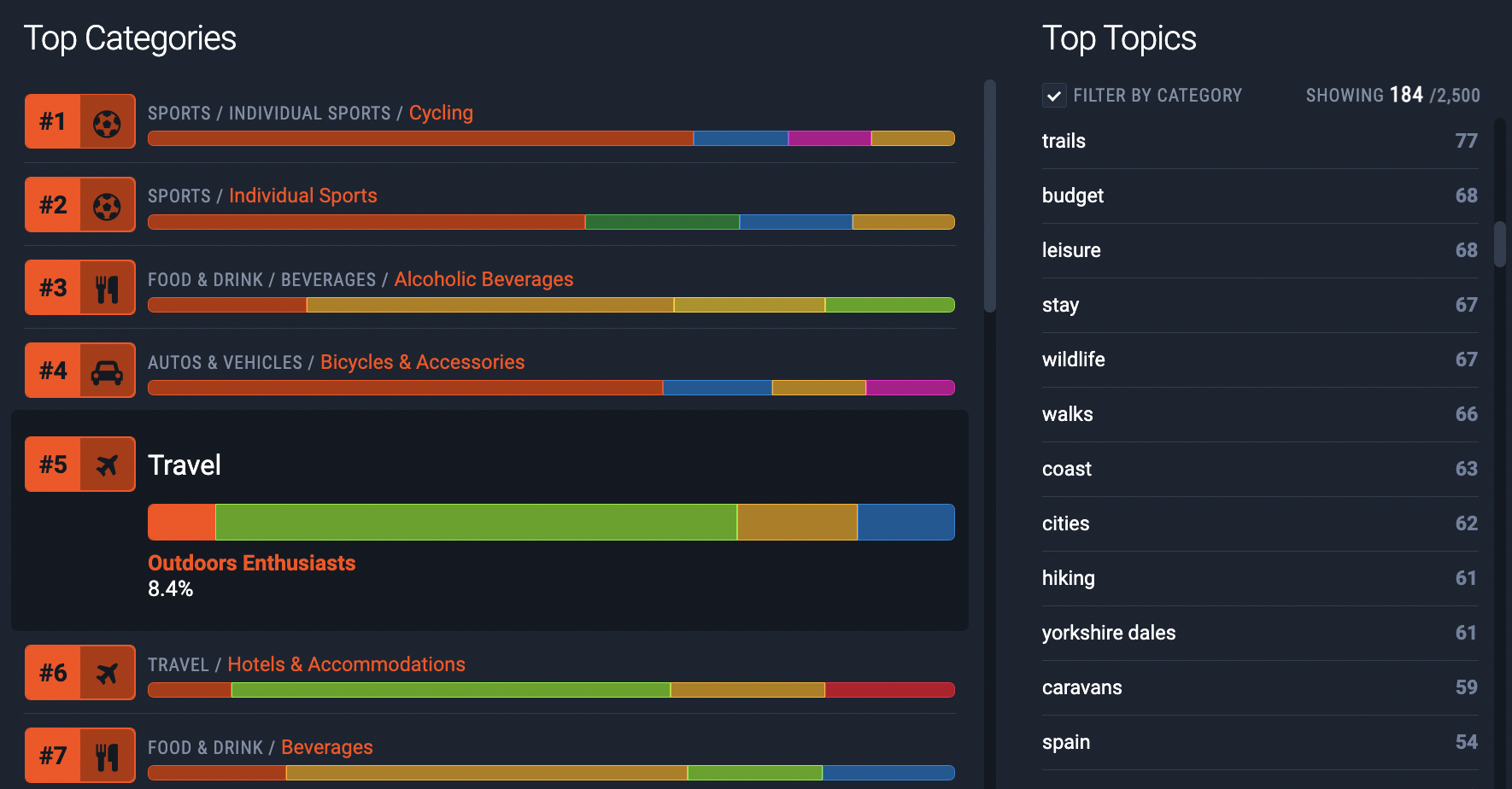 The final theme found in the study describes an outdoorsy bunch who, after being pent-up for the last few years, are eager to get active abroad. Three out of the five top categories for this tribe were sport-related and their top topics within travel also proved especially active, with 'trails', 'walks' and 'hiking' all indicating a clear preference for activities that involve spending time in nature.
Conclusion
We are at the threshold of a new era of travel, one where consumers are throwing caution to the wind and choosing to travel whilst they can - despite the looming economic uncertainty. Whether it's trying a more far-flung location, travelling for longer or more frequently, today's audiences plan to travel even harder than they did pre-pandemic. And whilst we don't know how long this trend will last, marketers that don't prepare themselves for this influx of travellers risk missing out on a valuable opportunity to offset losses incurred over the course of the pandemic - and then some.
To learn more about how Fifty can help you target and reach these eager travellers this summer, get in touch with us at [email protected] or book a demo directly with our team.