Hailed as "a VR enthusiast's dream" by popular gaming journal Eurogamer, the PS VR2 has already stirred up excitement across VR fans. It's another milestone in the technology's evolution, and with a product as advanced as this, it's garnered the attention of more than just VR experts. We ran a study to breakdown the UK audiences discussing the new headset and found the topic reaches wide.

Insights
The conversation has spanned across a variety of tribes, from gamers and sports fans to tech professionals and culturists, with each group seemingly focused on different aspects of the product: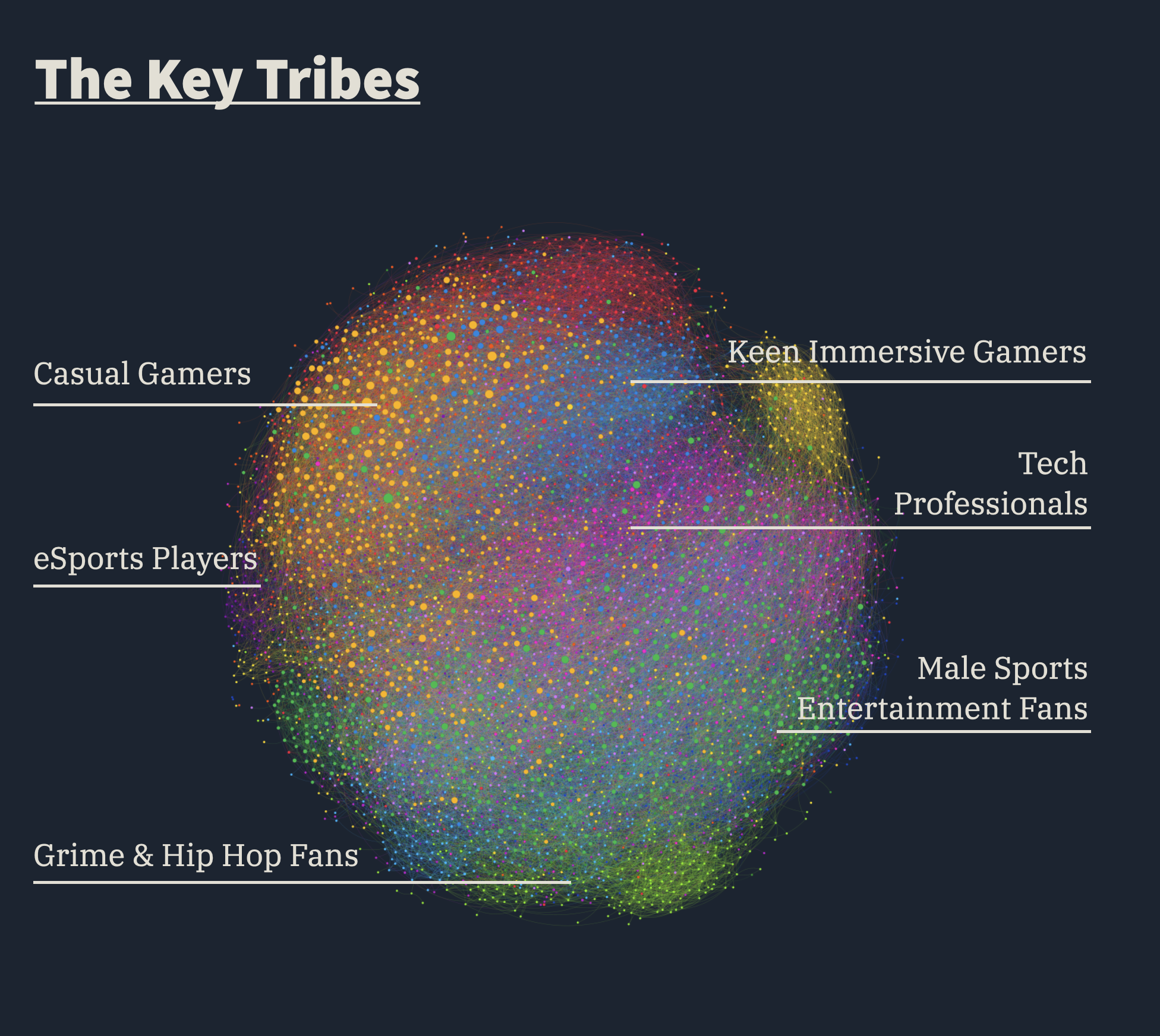 Gamers
Keen Immersive Gamers are the biggest tribe involved in the conversation. This group is fully immersed in the gaming world – their top interests revolve around computer & video games, programming, and multimedia software, with job titles skewing towards creative roles such as illustrators, game developers, and animators. We can see Keen Gamers are invested in every facet of the industry, not only enjoying the games but showcasing a passion for the creation of them as well, interacting with developers, voice actors, and streamers in addition to brands. It is this group that we believe to be the current core audience of PS VR2, so it's no surprise that they are extremely engaged, but understanding exactly where their interests lie is important for future targeting.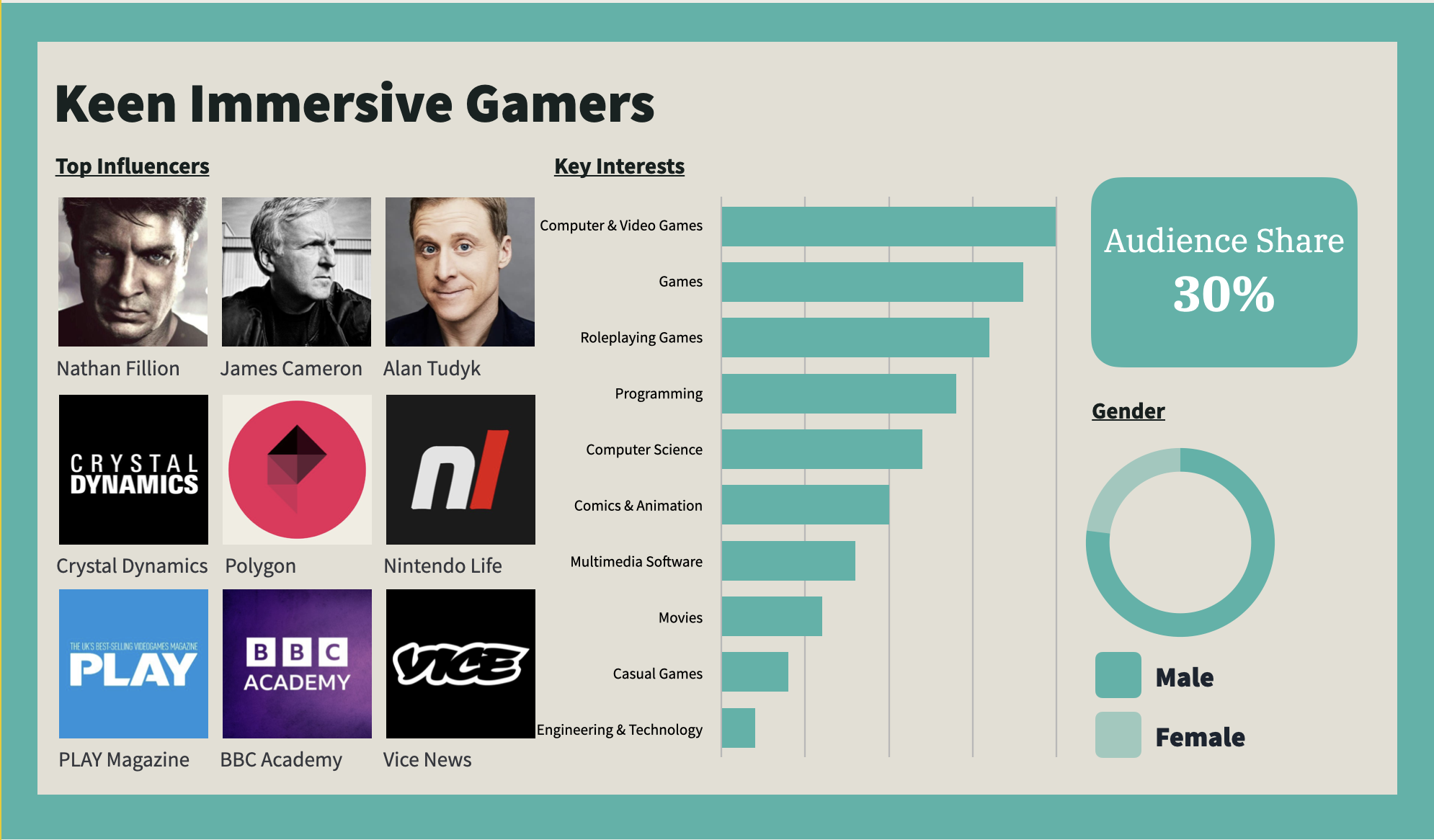 Branching off our previous tribe are Casual Gamers, who are still highly invested in gaming but from an entertainment standpoint rather than a technical one. They follow major gaming brands such as Playstation, Nintendo, and Xbox, in addition to franchises like Star Wars and Marvel. While they enjoy immersive video games, they also interact with more mainstream topics such as movies, TV and music. Their vast passion points allow casual gamers to remain up to date with the latest gaming trends, making this a high growth audience for new products in VR.
Sports Audiences
Moving through our audience network, we've uncovered two major tribes that blur the lines between gaming and live entertainment with PS VR2 – eSports and Sports Entertainment Fans. eSports still fits within our gaming theme and top topics include leagues and tournaments for esports and streamers, with notable influencers including popular players and live gaming brands. Participation in the PS VR2 discussion likely surrounds how the new tech can change or update eSports and streaming, creating a more immersive experience for the crowds tuning in.
However, following the NBA's partnership with Meta, there's an increase in engagement from Sports Entertainment Fans. This audience tends to skew very mainstream in their interests, but offers new opportunities for VR to branch into the public sphere with the live streaming of sports games.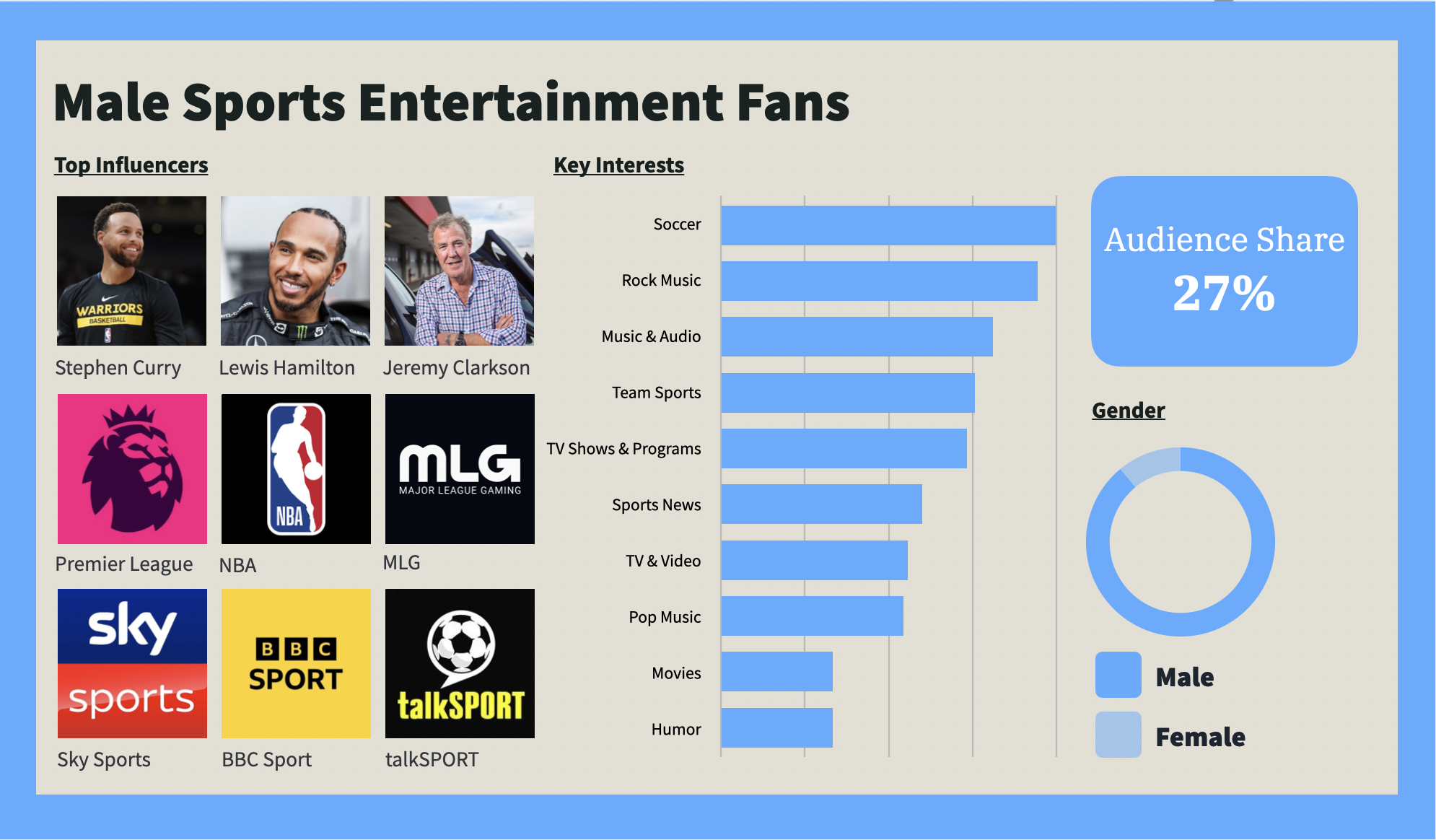 The inclusion of these tribes in the conversation highlights how VR technology is slowly bridging the gap between physical and digital worlds. On one side it is bringing live sports fans to Meta and VR sports, and vice versa: new technology and innovation is being incorporated into the traditional sports world. This recent pairing opens up new possibilities for sports entertainment across various leagues, not just basketball.
Tech Professionals
Our study also highlights a number of tribes that exist outside the realm of gaming and sport altogether, the biggest group being Tech Professionals. These individuals are heavily entrenched in business, software development and programming. Interests revolve around innovation, so it's no surprise that the newest VR is on their radar. Tech Professionals appear to be interested more in the programming side of the product and how it pushes barriers of its industry and showcases technical innovation over the actual act of gaming. Despite their smaller interest in video games, this is a tribe that should not be ignored; their interest in innovation will keep them engaged with the product and provides an important opportunity for expanding core audiences.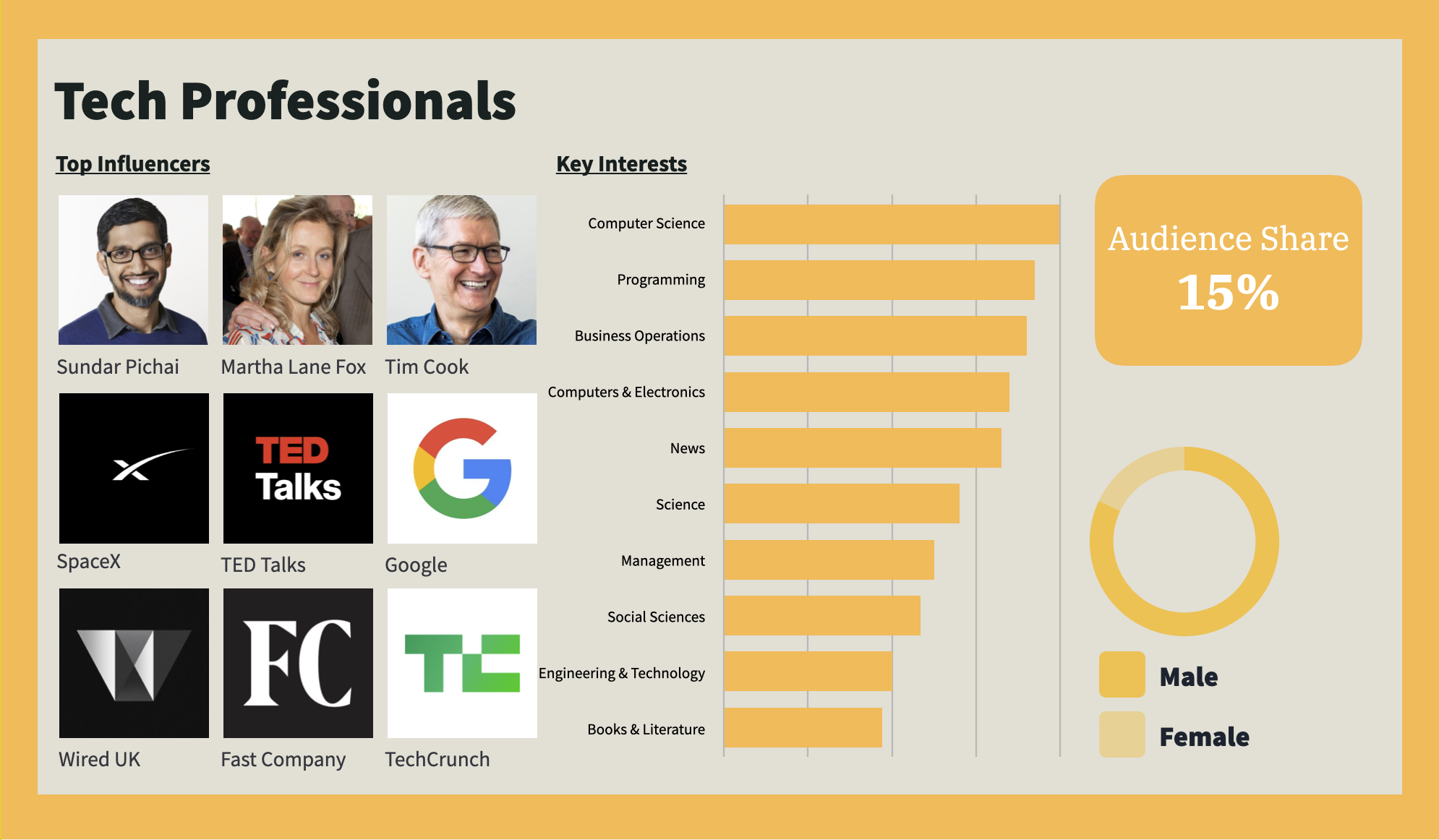 Conclusion

The variety of tribes talking about the VR2 headset is a testament to the diverse range of use the new tech offers. It is expectedly popular among gamers but we see new experiences emerging for those more focused in mainstream or cultural topics, emphasising the impact the product has on groups outside gaming communities. Interest is clearly piqued across industries and this should be used to its full potential in marketing, tailoring creatives to the various tribes and touch on the range of features.

To find out more about our offerings, and how we can help you meet your current and future audiences, book a demo here, or drop us a line at [email protected].