"Buy now, pay later" (BNPL) has only recently entered the retail spotlight and has gained a foothold in several markets, boosted by the pandemic-induced rise in online shopping. The youth-oriented short-term financing option allows customers to make purchases and pay for them at a later date, often interest-free. This payment option is becoming increasingly popular solution for point-of-sale financing, particularly among younger consumers. In fact, a recent survey by PYMNTS found that more than 26% of millennials and nearly 11% of Gen Z consumers had used BNPL to finance their most recent online purchases, compared to only 7.5% of older generations.

To deepen our understanding of these engaged BNPL communities, we used the Fifty platform to create a bespoke study into leading fintech companies offering BNPL services, including the likes of Klarna, Clearpay and Laybuy. 
Check out the key themes from our findings below.
Tech-Savvy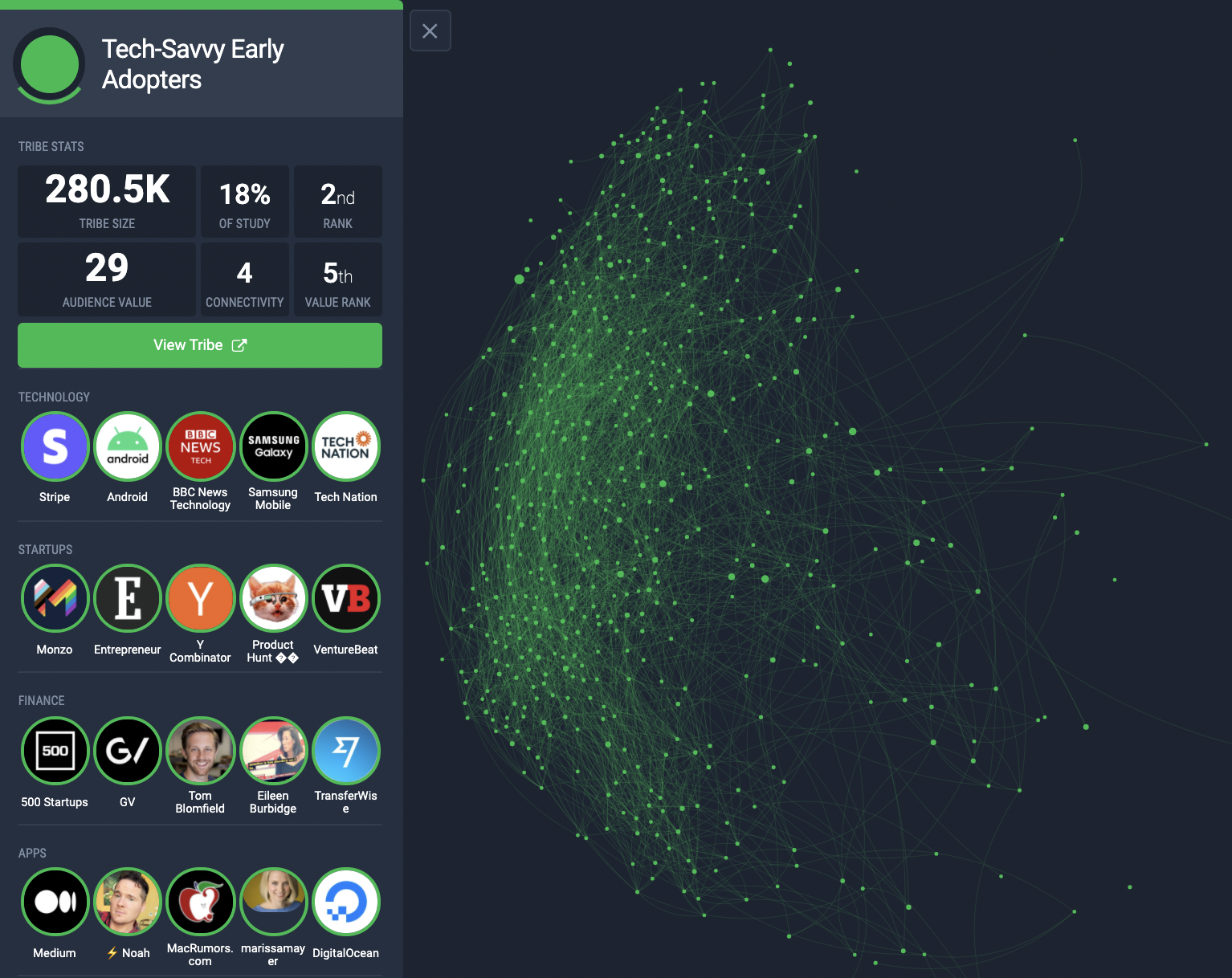 Young tech professionals and broader tech interests surfaced throughout the study. We found tribes of Early Adopters and Millennial Digital Professionals to be the second and fourth largest tribes respectively, indicating the importance of this tech-savvy audience. Fintech brands, such as Stripe and Monzo, indexed amongst the dominant influencers, highlighting the engagement and importance of this audience. In line with this tech-savvy trend, we also found a tribe of Crypto Enthusiasts, showing that a portion of BNPL users also have interests in other forms of fintech.
Youth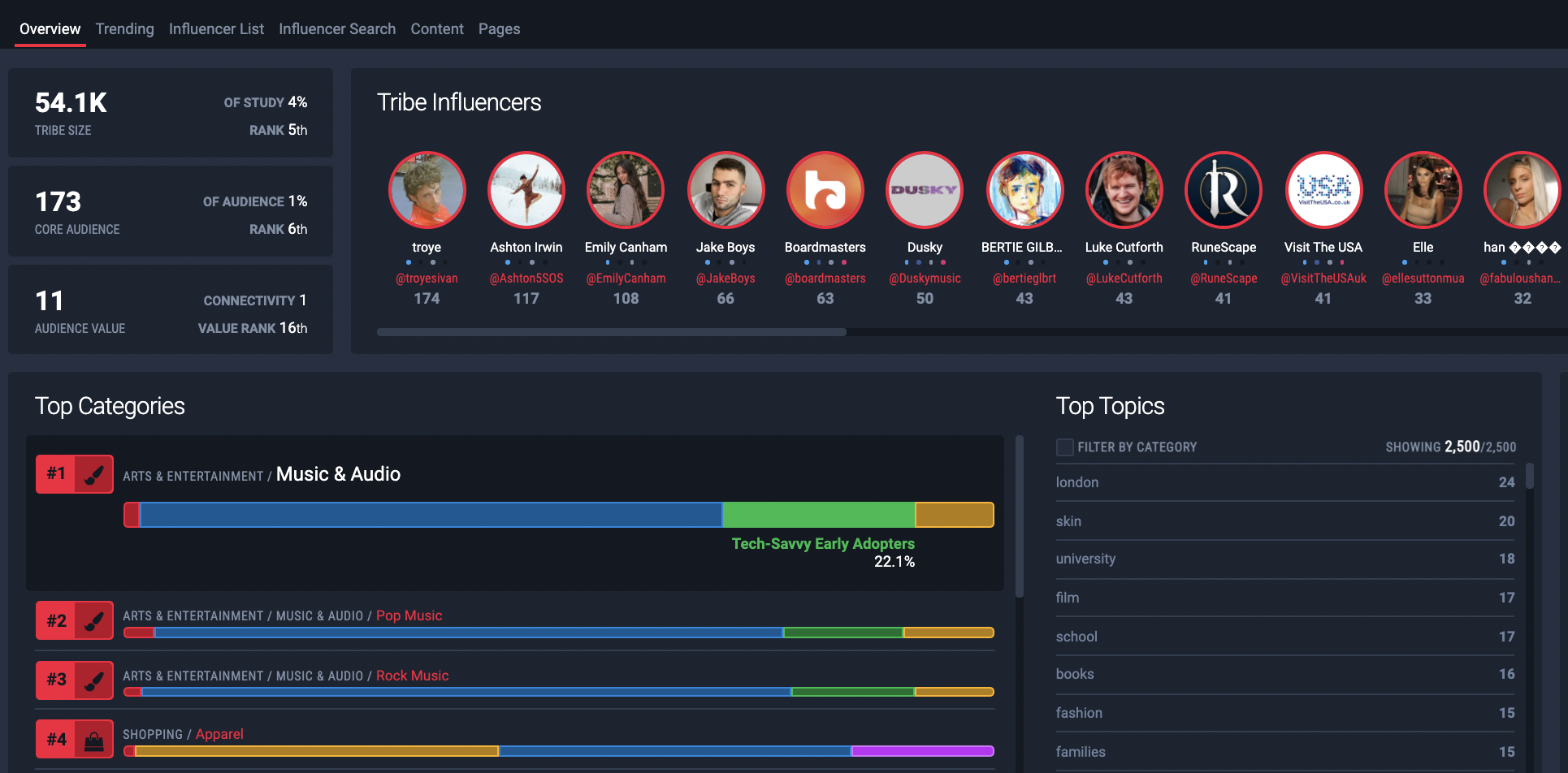 Throughout the study, we saw a strong presence of younger generations across multiple tribes, backing up the data found in the PYMNTS report. In our study, we identified various Gen Z-heavy tribes, including Savvy Students, Northern Students and Young Urban Community. Throughout these tribes we see prominent Gen Z influencers such as British rapper AJ Tracey and Australian YouTuber-turned-pop star Troye Sivan, along with bio keywords like "university" and "books" pertaining to the student lifestyle. The student skew to these tribes suggests that BNPL is indeed being used by its target audience - those who perhaps would otherwise not be able to afford certain purchases or comfortably pay for them upfront. Other youth-centric tribes included Indie Gamers, Trendy party People and House & Techno Fans.
Online Shoppers


BNPL options have been especially well received in the online retail community. Tribes found throughout our study give evidence to suggest that BNPL is reaching multiple online personalities, from deal-seekers to fashionistas. The tribe of Deal-Seeking Online Shoppers follow brands such as Boohoo, Missguided and ASOS, all of which provide a BNPL scheme through either Klarna or Clearpay. In contrast, the tribe of Fashionable Women expresses interest in more luxury brands such as Dior, Louis Vuitton and Yves Saint Laurent.
Are you an ecommerce business? Book a demo today to discuss how audience insights can help target and reach your customers more effectively.