Swiss engineering company ABB is one of the largest technology corporations in the world, and yet its consumer-facing name recognition is low when compared to brands such as Siemens and GE. When it decided to become the first title sponsor of electric car series Formula E in January 2018, it was met with a collective 'but who are they?' "In the past, I think we were too humble as an engineering company to really portray what we were contributing," its head of brand, Nicolas Ziegler told The Drum at the time.

Formula E itself also faced its own set of challenges. Under a decade old, it is still a relatively nascent sport and does not have the recognition or heritage of other motorsports, especially Formula One. For ABB and Formula E, the sponsorship offered an opportunity to grow the audience of both brands, but first they needed to understand that audience.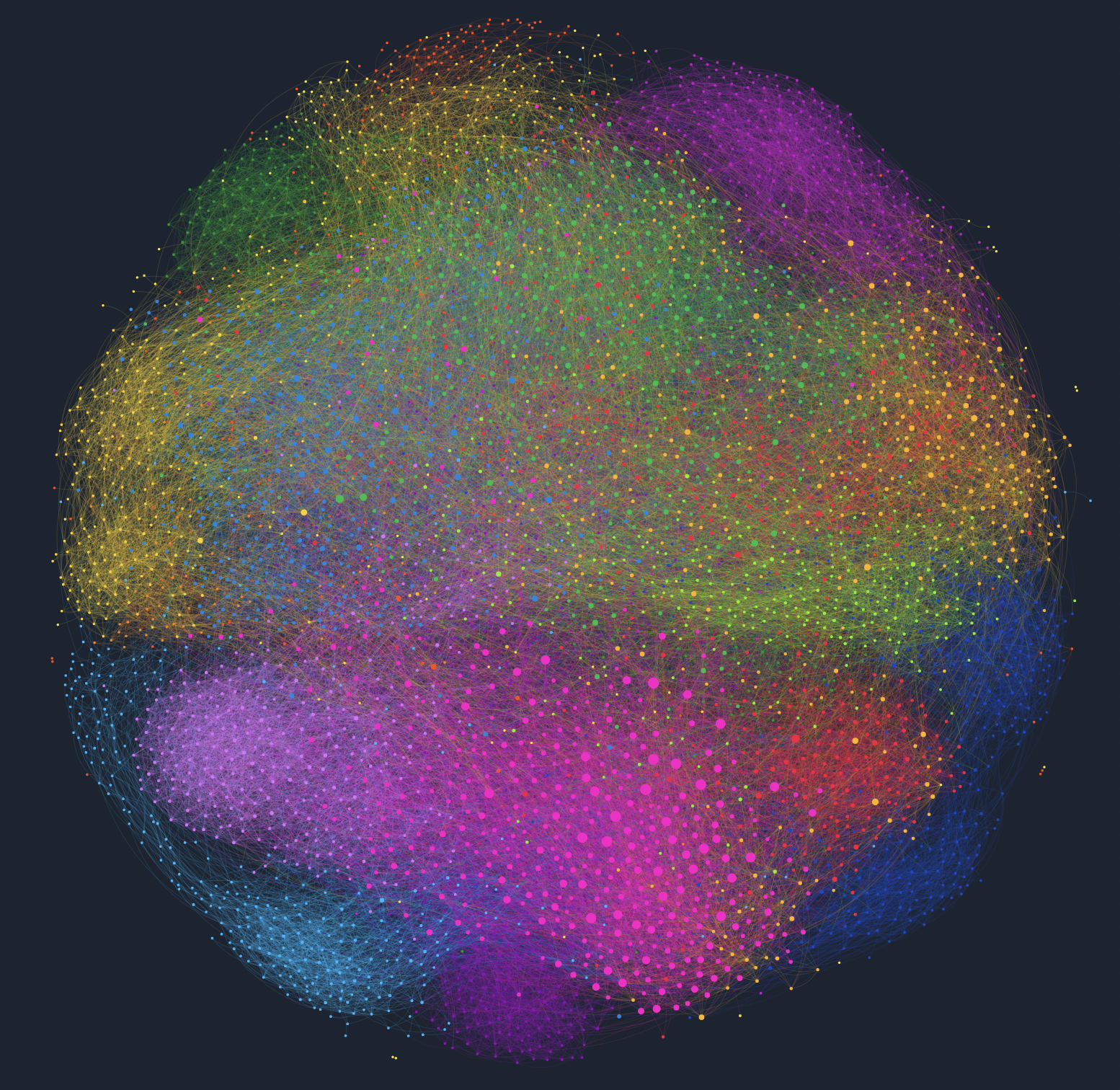 THE CHALLENGE
In partnership with Endeavour, Fifty was set the task of identifying Formula E's global audience, so that ABB could better tailor its sponsorship story to them. They could not presume that typical petrolheads would be their target audience.
Since Formula E is a global sport, this required an examination of a global audience. The scope of the study included not only the engaged audience of Formula E's official account, but also ten teams as well as individual drivers. The combined study resulted in a large audience, analysing almost 23 million accounts, which had over 130 million connections between them, making up 20 different tribes. The challenge was to then take this data and find the nuances within it, so that Endeavour could provide a focused activation strategy for ABB.
THE SOLUTION
Within the 20 tribes uncovered by Fifty, one of the smaller tribes offered some of the most interesting insights. Amidst the expected tribes like Motorsports Aficionados and British Sports Fans, was the World Changing Technologists. This tribe of 1.12 million people stood out to ABB, Endeavour and Formula E as an untapped opportunity – not only as fans of the sport but also as a channel to attract new fans to the sport, introducing them simultaneously to Formula E and ABB.
Fifty took this tribe and then performed a second-layer analysis on it, to reveal the tribes within the tribe and understand who they were and what they cared about. We found technologists who were news-oriented and obsessed with digital innovation, engaging with high brow publications like The New Yorker and Harvard Business Review. We also uncovered business leaders who were keen to engage with motivational brands and media companies that enabled them to better themselves and their business ventures. This discovery challenged the assumption that people watched Formula E solely for the love of motorsports. The sport also appealed to those who loved innovation – a key trait ABB wanted to emphasise.
THE RESULTS
This study within a study enabled Endeavour to create a video campaign around innovation and inventors called The Pioneers, which was then activated in global markets. The campaign consists of short webisodes featuring local pioneers making an impact through technology.
Fifty was then able to target this campaign specifically to the tribes within the World Changing Technologist segment, consistently and on a global scale, serving up to 10 global markets during each race weekend.
CLIENT TAKEAWAYS

Our platform reveals unexpected insights. Formula E is the fastest growing motorsport in the world, but it is still unclear who its fans are and why they love it. You might expect the Formula E audience to consist exclusively of motor sports fans, but Fifty's network science swiftly discovered surprising insights like a tribe of business leaders and digital innovators.
Fifty can turn massive data sets into action points. Fifty turned 130 million connections between followers of Formula E into insights that directly impacted the direction of ABB's marketing strategy. Endeavour built The Pioneers campaign to appeal to the World Changing Technologist tribe uncovered by the platform.
Nuance makes for a more efficient sponsorship. ABB's title sponsorship of Formula E was made more efficient by building a marketing strategy tailored to a specific audience that is interested in their products. While a majority of the Formula E audience will not buy ABB, Fifty helped them pinpoint the ones who might.
Formula E // ABB // Check out our latest case studies here.
Discover how Fifty can help your business find and grow new audiences. Book a demo today.